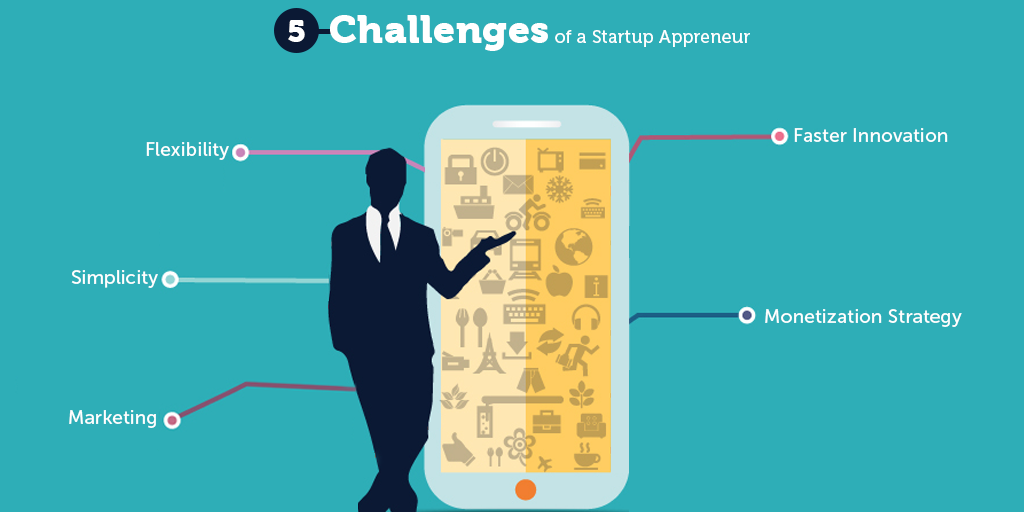 June 08 2016
'Appreneur' is a relatively new term for the uninitiated in the digital space. These are digital investors or entrepreneurs passionate on creating new unique mobile apps. These days the measure of achievement or success is has undergone several changes. People dream big and desire to create viral apps and market them for huge amounts of money to attain long cherished goals, quickly and seemingly easily.
App development is among the fastest growing segment of software development in the IT industry. At mobile app development services India, it is very competitive and fast evolving as apps are produced for a variety of uses or applications. It changes and adapts continuously and transforms the landscape of the IT market. Since app development business is a very unique business, becoming an 'appreneur' naturally requires special, unique traits and capabilities. These are challenges for great appreneurs;
Faster Innovation
Innovation attains a brand new meaning for appreneurs as IT industry evolves fast. It's not only coming up with original ideas, but also ensuring at time of developing products they are relevant in the industry. Apps change frequently and innovation is always part of both initial and timely end stage launch of the apps. Most mobile ecosystems are uniquely built and that means appreneurs should be flexible and stay open to new propositions.
Simplicity
Most good apps focus on performing single tasks perfectly. It's about keeping simple offerings of products that are incredibly refined, stylish and serve single objective. Apps are affordable which entices more users to install them.
Monetization Strategy
Mobile apps monetization is quite challenging that even successful mobile apps developers having millions of users find it a paradox. It's true, even though being highly in demand; users aren't ready to pay for apps. This is a challenge for appreneurs who want to make excellent apps which cost them time, energy, resources yet to give it away freely. Appreneurs have to ensure monetization strategy is workable, be it downloads fees, in-app ads or freemium model, and yet doesn't discourage potential users.
Flexibility
Apps have various examples of products which start out as one thing and ended up changing their course. Apps should adapt, add new features and take unnecessary ones away to assure users perfect functionality and relevant products. Adaptive nature of apps segment needs appreneurs with flexibility able to change and make app products adapt accordingly. Apps which fail to match up with evolution of IT industry are rendered obsolete.
Marketing
For mobile apps development companies in India, what makes apps succeed is the quality and strategy of marketing. Mobile marketing industry is relatively new and totally different from traditional marketing. It lets appreneurs cautiously choose target audiences. Mobile technology lets marketers approach potential users with primed messages relevant to interests and resonate more than TV ads or billboards.
Search marketing and app store optimization; If apps aren't ranked they are ignored, even if fully functional. Appreneurs need familiarity with business and marketing strategy. Add right amount of resources to effectively promote products. For mobile apps developers in India, these are some of the potentially challenging potholes on the path way to success for most apprenuers.