Visual Search Technology
Ecommerce Trend You Need to Keep Your Eyes on
Visual search technology is one of those upcoming trends in ecommerce that's gaining quite a wide popularity. Though the technology is not new, it's finding a new life in ecommerce websites and mobile applications. So, here are a few points as to why e-commerce professionals should care about it?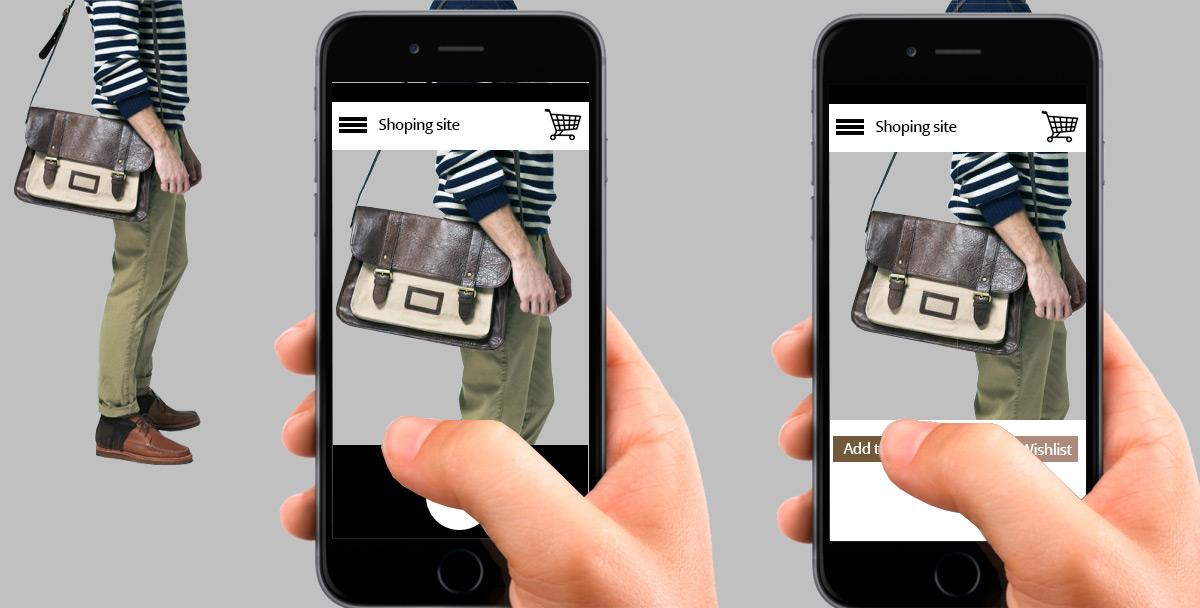 • Benefits over keyword-based search

Visual search typically reads the images to identify elements like color, shape, size and even text to recognize brand or product names. This offers a direct advantage over keyword-based search where results are only as good as the searcher's capability to describe an item.

For keyword search, one needs to include keyword in the query as well as in the product description and webpage's metadata, and a match directly depends on the product copy describing the product in the similar way.

The Web usability adage is transparently satisfied by visual search when an image is worth a thousand keywords. Visual search taken from photo via a mobile can lead to rapid and more accurate results. As a fact, visual search also boost keyword search.

• Support Spearfishing

Customers usually 'spearfish' when they have an exact idea of what they want and wish to locate it quickly. Spearfishing with visual input provides a much better context than keyword search, and can deliver a more compact set of search results.

For example, a customer may seek for a more affordable version of a leather handbag or a party dress discovered through social media. Some websites eases this process by allowing customers to upload images of their own or link to image URLs to search the site's vast catalog of products.

• Innovative merchandising

As an affiliate-based shopping engine, Modista users can explore the catalog and filter results by moving a slider towards color or shape. Even the online retailers can quickly populate merchandising features depending on the color, shape and pattern.

• Merchandising beyond the storefront

As a part of shopping API strategy, retailers that want to offer visual search can also provide it through third parties. Zappos, for instance, provides affiliate developers an access to its search similarity API so that the products can be remixed into new applications and experiences that Zappos does not build by itself. It is just one way to merchandise beyond the storefront.

• Capturing Showroomers

Amazon's Flow application is developed to shoot sales from physical retailers by offering showroomers a rapid way to locate products on the site. While Amazon's Flow is regarded as a showrooming application, any other retailers that provide visual search via their mobile apps can too avail showrooming benefits and support never-ending aisle for in-store customers that are looking to purchase items online.

Hence, visual search enables you to virtually snap anything to shop from the real world. Also, with visual search, you don't need to be in the retailer's physical or digital shop to gain access to the products. The entire world becomes the showroom, especially with snap to buy functionality.

• Visual Search goes beyond fashion

Fashion is a dominant market. However, there are other uses cases that are equally important and can be benefited from the visual search technology. These include home décor, consumer product goods like hairstyle and makeup products, and electronic items. There are many other uses of the technology like for the contextual search outside of the purchases. You could click a photo of an item that you want to instantly add to your mobile registry or generate a mobile coupon; take an image of a pair of jeans and obtain a Levi's coupon for instance.

• How to get visual?

There are yet many other options for embedding visual search to your e-commerce website. Many stores offer it via their app and some make use of Amazon's Firefly technology that includes audio, video and image recognition.

Although Amazon's Flow app has been strongly criticized for not being able to manage certain types of products, but it doesn't mean all the image recognition tools suffer from the same problem. Many other tools offer accuracy as high as 90%.