February 26 2015
We are breathing in a fast running busy world where people need their computers to run with them. So, here comes: the tablets and smartphones. While all these running buddies (smartphones and humans) have been on a growth streak, PCs (both desktops and laptops) have seen a tremendous decline in shipments over past few years. Tablet productions have surpassed PCs for the first time in history.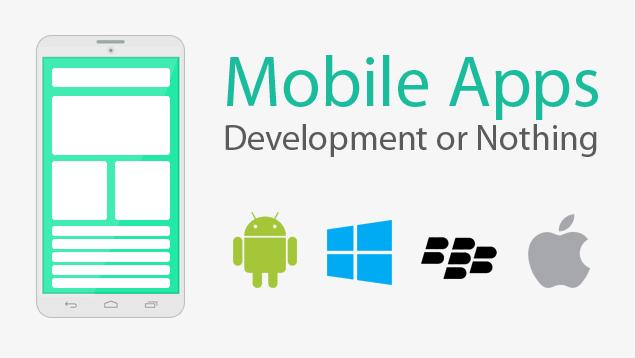 Why mobile apps?
The people today are on the move and they're using mobile application extensively. They use mobile, tablets, or other handy digital devices for all the information they need in their hands. This is the reason why mobile apps have become so much important in today's digital world.
We understand mobile apps allow customers to have all the information at their fingertips, but it is also important to know that your app should be responsive. To a business person, a mobile app is a great help to get and retain customers. If your business has an app for users to download to their devices, then your business will surely make a really good impression on your strata of audience.
Biggest benefits that mobile apps provide to your businesses are:
build loyalty

increase your visibility

increase your accessibility

reinforce your brand

increase sell-through

connect you with on-the-go consumers
It should be really clear by now that the future of a business depends on your ability to get your business inserted on the phones of customers all over the world. Every business person needs to go mobile and be prepared to grow. Your mobile app being a cool marketing tool allows you to engage with people in an all new way.
MOBILE VS REST
As a technology company, you might not see a difference between web and mobile development. But it's not just the technology that matters, it's also the way of thinking that counts here. If you think you can build the apps for desktop or other products in much the same way as mobile, you are truly wrong. The way people interact with mobile is completely different from the way they interact and navigate through website.
Company's various teams, such as product managers, QA specialists and Android developers work barely for mobile application development.
Lot of companies out there are in cut throat competition to increase their output, boosting economic scale by reaching out to new markets. However, while they try to reach new market (increasing size, reducing width); what happens to quality? To keep the value and flexibility, it becomes difficult to maintain as the size increases (like of laptops and desktops). It's too difficult to improve the level of services as well as the knowledge of innovation and technology.
It's beneficial to begin with narrow focus
Starting a company with narrow focus is a key to success; growth can work if you reach a certain level of power. Giving the example of the most successful companies in the days back; Facebook was fancied up for college students, Google evoked as search engine only and this is just the beginning. The absolute trick is to focus on a deliberately narrow market. Doing this helps us excel in one particular direction. Increasing experience in mobile apps development and deepening area of expertise aims to deliver exceptionally great value to customers.
Concluding so far from the discussion above, mobile apps are the perfect way to connect with your customers and strongly believing in to concentrate on one thing and doing best in it would bring you up with quality apps; rather than delivering bundle of services and be good at neither.