Are you thinking about hiring an offshore software development company to handle your development needs but worried about making a wrong decision? Or are you afraid of the risks of offshore outsourcing?
It's natural to have concerns about the risks associated with outsourcing, considering all the unfavourable comments people make about them, such as how complicated it is to manage them. What you don't realize is that the majority of them are either misconceptions or outright lies.
In this blog, we'll discuss the seven most prevalent myths that are inaccurate and misleading.
Offshore software development is a common practice that is extremely prevalent in the software industry. Among the best offshore software development countries, the United States leads the world in software development outsourcing.
According to statistics, offshore software development is a win-win situation for both the service provider countries and the United States. However, whether outsourcing has a favourable overall influence on the country or if it causes employment losses among its own citizens, has long been a matter of debate.
Multiple, small to large IT organisations around the world rely on a vast number of jobs, projects, and activities that are outsourced from the United States to other countries.
A survey revealed, businesses in the United States and Europe may outsource up to 750 thousand jobs in a year, with the trend expected to continue until the start of the next year. Offshoring is here to stay, despite the problems, limits, and misconceptions surrounding it in the coming years.
In recent years, it has become clear that Asian countries are not the sole choice for the United States when it comes to outsourcing. Eastern Europe has become a desirable destination for offshore development due to its promising growth and increased technical skillset.
The IoT / M2M industry is growing around the world, and technological advancements will have an impact on the types of occupations that are outsourced. The quality-centred strategy, emphasis on cloud migration, increased security, and data analytics are all factors to look for in the offshore software development multiverse.
Before we get into the common misconceptions regarding the risks of outsourcing software development teams, let's discuss them briefly and evaluate some statistics.
Some Important Statistical Facts You Must Know
Offshore development has the potential to save up to 60% on total development expenses.
By hiring an offshore development team, 58% of organisations see a 15% increase in productivity.
India continues to be the top offshore development centre security for enterprises throughout the world, according to the Global Services Location Index (GSLI).
Employing an offshore staff has aided businesses in recouping their investments more quickly, within 2-3 years to be specific.
To increase efficiency, more than 37% of small enterprises use an offshore team.
China and India continue to be the world's largest talent pools.
According to research, around 80% of the world's top 500 corporations use offshore teams for their operations.
Among offshore development hubs, India has the lowest operational costs.
These are only a handful of the figures we've presented. There are many more, and yet there are plenty of outdated, incorrect, or outright false assumptions about IT outsourcing risks and reasons for outsourcing.
The offshore software development sector has grown at a rapid pace in recent years. Companies are seeking ways to scale up their operations in a sustainable manner, and investing in offshore development teams has become a convenient choice.
Companies that partner with offshore development companies gain access to a large skilled workforce, more cost-effective pricing, and huge growth potential. Nonetheless, many people are turned off by the misconceptions regarding offshore outsourcing risks.
The idea of forming a virtual team in another nation may appear difficult, but in today's hyper-connected world, it doesn't have to be. While some people have had a terrible first-hand experience (typically with outsourcing rather than offshoring), others have heard exaggerated second and third-hand awful stories about poor communication, privacy violations, and failed businesses.
This has resulted in a lot of negative headlines and myths about offshore, which is causing some organizations to miss out on huge performance and growth potential. Let us address a few prevalent offshore development myths being the experts in forming effective offshore teams.
7 Myths of Offshore Software Development
1. The terms "outsourcing" and "offshoring" are interchangeable.
When reading articles about offshore software development, the terms "offshoring" and "outsourcing" are frequently interchanged. Outsourcing and offshoring are, in fact, two completely different notions.
Outsourcing entails hiring outside contractors to provide capabilities that you can't meet on your own. If a corporation takes on too much work, it can outsource it for the length of the project to a third-party provider. This has a few advantages, most notably flexibility and low cost, but it also exposes the company to significant threats.
Outsourcing can result in a loss of ownership, hidden costs, and a lack of customer focus, to name a few risks associated with outsourcing. The truth is that you usually get what you pay for: if you go with the cheapest option, you're not going to receive the finest outcomes.
Offshoring is not the same as outsourcing. Companies create a remote software development team (which they fully own) to supplement their existing staff with experienced specialists. Offshoring to emerging economies like India allows corporations to obtain excellent skills at a lesser cost than they could at home.
Offshoring differs from outsourcing in that the offshore staff is integrated into the organization in every way. They share the company's mission, are fully integrated into the organization, and report to the same management, making them just as helpful and dependable as your existing local staff.
2. The only goal of offshore software development is to cut expenses.
A common misconception about offshore software development is that the primary goal of forming a remote team is to reduce as much cost as possible.
Offshoring to countries like India and Ukraine is unquestionably cost-effective: the cost of living is substantially lower in these countries than in the West, and this is the key factor in setting the developer's pay. However, we've found that cost isn't the most important benefit of offshoring.
Consider India, which produces almost 1.5 million engineers each year. Bangalore, along with San Francisco and Singapore, is one of the most sought-after R&D locations in the world. For its enormous achievement in engineering and scientific innovation, it is even dubbed "India's Silicon Valley."
Offshoring software development to India gives you access to some of the world's most brilliant and well-trained technical personnel. The fact that salaries are often lower when compared to Euros and Pounds is a plus!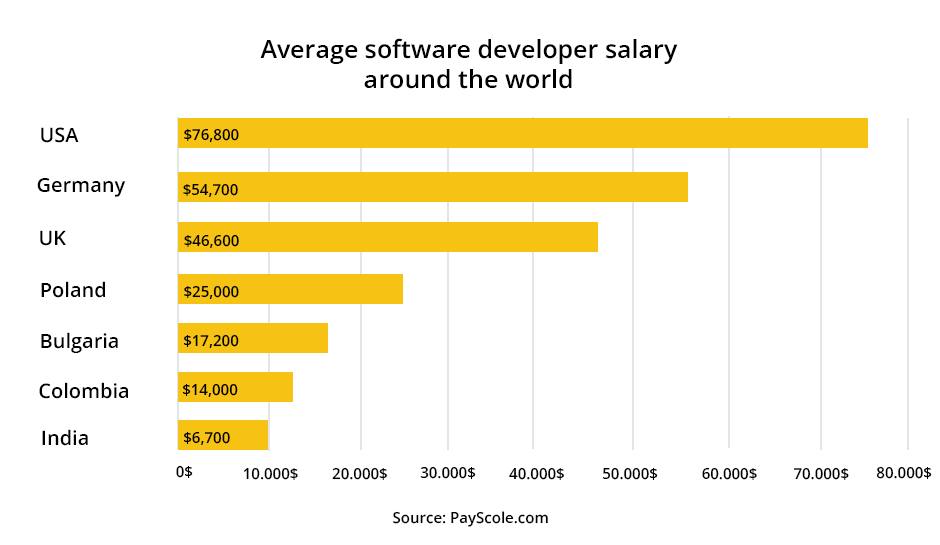 3. Offshoring does not result in high-quality work.
This is related to the two preceding points: if you always go for the cheapest option and hire unqualified contractors, you will not obtain a high-quality result.
To scale up and build your firm, quality offshore software development means using top-tier talent. Due to the obvious cheaper cost and plenty of talent, you can upgrade more sustainably than at home without sacrificing output, whether for internal or external clients. Underestimating the importance of an offshore India team is one of the most common mistakes businesses make.
Whatever business you're in, the key to successful offshore is devoting sufficient time to hiring and assembling a truly top-notch staff. There's no reason to believe your employees will produce sub-par work if you put out that effort. This myth about offshore risks is fuelled by panic-buying companies that underinvest in people and are disappointed by the low quality of work they receive.
4. Offshore software development is unproductive due to logistical issues.
Another prevalent misconception about offshore risks is that the development teams are completely useless due to geographical distance and time zone differences.
However, our experience has taught us that this is not the case. Working with remote teams was once a big problem due to the complexity of long-distance communication. A UK corporation with a crew in India suffers a 5- to 6-hour time gap. With such little time between their working days, clear communication is critical.
Nowadays, there are a number of internet-powered tools such as instant messaging, screen sharing, video calling, and so on that make communication quick and easy. Furthermore, your remote crew has already completed a full morning's work by the time your in-house team arrives! There's also plenty of time for stand-up meetings, check-ins, and reviews during the crossover period.
Having located halfway around the world is no longer a major inconvenience. It's even more productive for certain businesses than having everyone in the same place!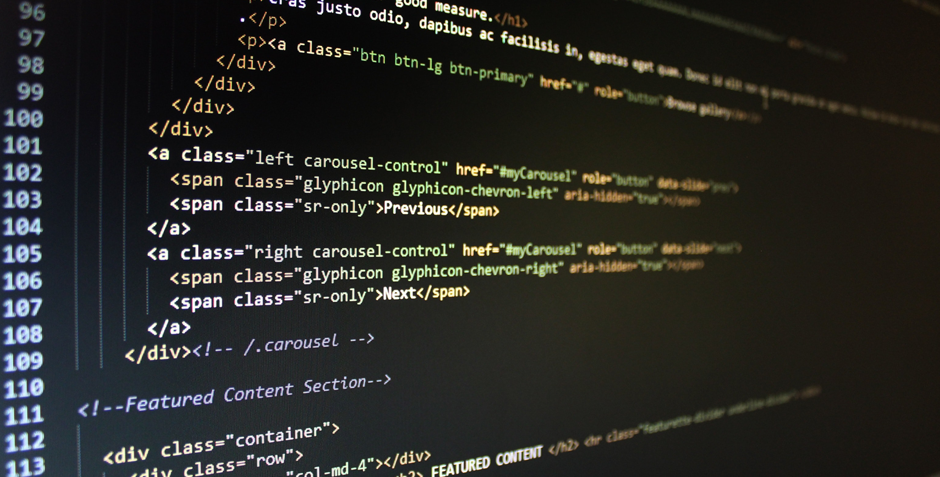 5. Offshoring is only effective for enterprises with a bunch of money.
Without sufficient capital assets or committed finance, small to medium-sized firms typically believe that offshore software development is unfeasible.
The truth is that the cost of forming a team with the best offshore software development countries is entirely dependent on your unique needs: the country, the size of your team, the desired quality, third-party services (electricity, internet connection, and so on), and a variety of other criteria.
Since a three-person startup is too small to profit from an offshore workforce, it is unlikely to be productive. SMEs, on the other hand, might greatly profit from offshore software development if they are looking to expand.
Offshoring is not an "instant win" plan; it is a long-term, growth-oriented approach that may be implemented by any company.
Offshoring, when done correctly, is a terrific method to minimise costs while still generating high-quality work. Consider it this way: you're investing in a larger team, but your offshore India workforce can also handle heavier workloads and earn a better profit margin.

6. Data security is not ensured by offshoring.
Businesses frequently fear that offshoring their operations to another country risks them serious security threats.
This is a legitimate issue, as data security is one of the most important pillars of modern business. But why is it more likely that your overseas staff may suffer a data breach than your local team? the truth is, it's because you've put security in place to prevent any potential leaks or problems – and your offshore team should do the same!
It's all safe after you've assembled an offshore development centre security. This implies that all of your company's secret information remains under your control.
Establish strong non-disclosure agreements with your offshore team that spells out the conditions of your contract. To ensure that your trade secrets are well-protected, run regular checks on encrypted data and invest in powerful firewalls.
This is just another myth about offshore outsourcing risks, that you don't need to worry about as long as you take the appropriate measures, just as you would at home.
7. It's 'too complicated' to offshore software developers by country.
When it comes to offshoring software developers by country, there are obviously technological and logistical hurdles. They don't have to be difficult or complicated, though.
Offshore software development is for companies that are unable to complete certain projects in-house for various reasons. Outsourcing is one option for unloading this capacity: it's simple, non-committal, and inexpensive. IT Outsourcing risks, however, leave you vulnerable to poor results, as we've already mentioned.
An offshore team, on the other hand, is a supplement to your existing staff. While it may seem challenging, expanding your workforce in a new country is not difficult. For starters, you'll almost always work with an offshore development firm that specializes in locating and assembling teams on your behalf – individuals like us. They handle hiring, setting up workstations, managing facilities, and ensuring that your remote crew is well taken care of.