It would have been impossible to fathom a technology that could rival and exceed a mobile app's user experience and performance, up until a few years ago.
With constant, fierce competition, technological limits being pushed, and mobiles becoming the very cornerstone of most e-commerce businesses, technology has come a long way to find a solution for the conundrum.
Enter, Progressive Web Apps!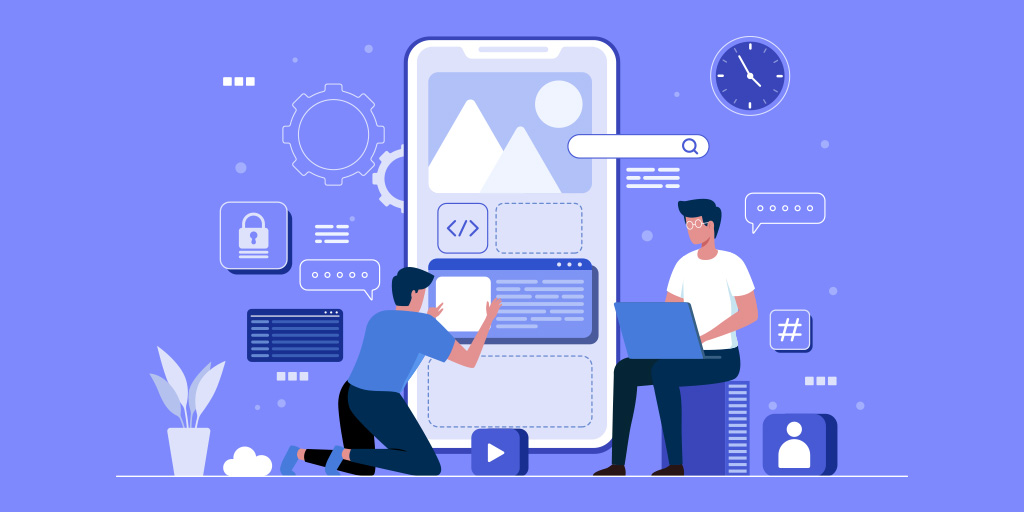 With the number of smartphone users in the world reaching 3.8 billion in 2021, it is only fitting that much of the attention of the e-commerce industry should fall on smartphone technologies.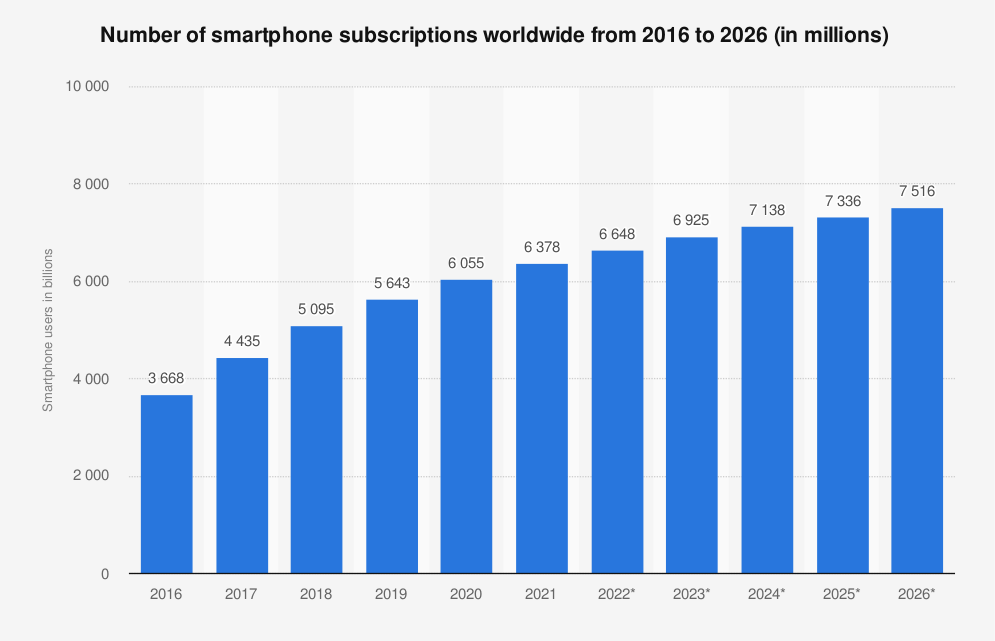 And, we have been tinkering with it for some time now.
Once touted to be the summit of mobile devices, mobile applications are gradually getting sidelined by their more advanced, effective, and better-performing kin.
But that's not all.
Businesses are finding progressive web apps to be the next big thing in the e-commerce industry as users want more intuitive, reliable, and better-performing apps.
This has also ushered in a new trend in the industry as more businesses are hiring web application developers to work on PWAs for them.
But are PWAs good as they seem? Is it sustainable?
Will the investments in a web application company to develop progressive web apps hurt in a long time? Or not?
Are progressive web apps reshaping the future of the mobile web as we know it?
Let's find out!
What are the Characteristics of PWAs?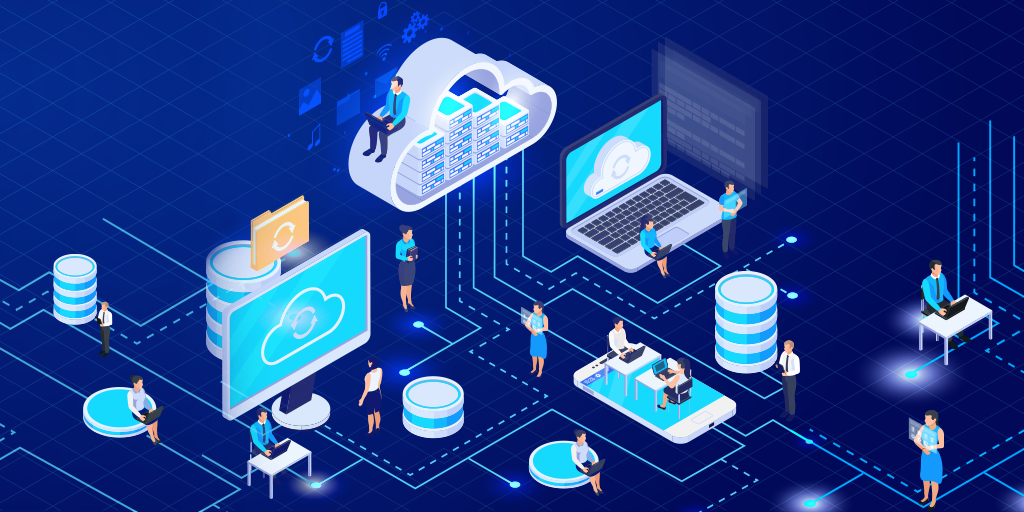 What separates progressive web apps from other applications is the bevy of unique features these apps boast of.
These features are what, in fact, make them what they are in every sense.
Let's take a look at some of the core features of the most progressive web apps:
Capability to Work Offline
Surprised a little? Well, when we normally think about a mobile application, using the same without the internet is unthinkable.
That's exactly what makes progressive web apps so value-adding to users.
Progressive web apps use something called Service Workers, which allow the apps to store data offline and retrieve the same from the cache when the network is active.
This utility allows the apps to be faster since slower networks can greatly affect the app's speed, too.
Easy to Discover and Install
Unlike most mobile apps, progressive web apps are easy to discover and install. In a nutshell, progressive web apps are nothing but websites with a few extra features.
They can be found through regular searches on a search engine and one need not search across oceans of apps on app stores.
The installation is also nothing like the traditional app installation as there is no package to be downloaded.
Ability to Leverage Phone's Resources
Progressive web apps have the ability to use the phone's features on both android and iOS. This helps enrich the user experience by accessing the camera, fingerprint sensor, or even location.
Bye-Bye Updates
When it comes to regular mobile applications, updates are always a must and the files need to be downloaded by the users.
But with PWAs, there is no such thing as updating the app.
The developer has to upload the updates to the server and when the user launches the app the next time, it is the latest one.
Hence, no one has to wait for weeks for app store approvals and users to update their apps. It is always current when users use it.
Better Safety
The data transmitted from the app to the server and back is done through HTTPS protocol for increased safety.
Hence, data theft and unauthorized interception are highly unlikely.
Further, users can see the protocol with the URL making them more confident. Further, using HTTPS is a ranking factor in Google SERPs.
Everything is Like a Normal App
The fundamental idea behind a progressive web app is the desire to bring the capabilities and user experience of a mobile app with the open nature of the World Wide Web.
That's what makes PWAs extremely unique. A user would not be able to make out the difference between a PWA and a mobile app.
The only difference is that they do not have to go to app stores or download it. But it is capable of delivering better and faster performance every time.
How Do PWAs Unify Mobile App and Web Experiences?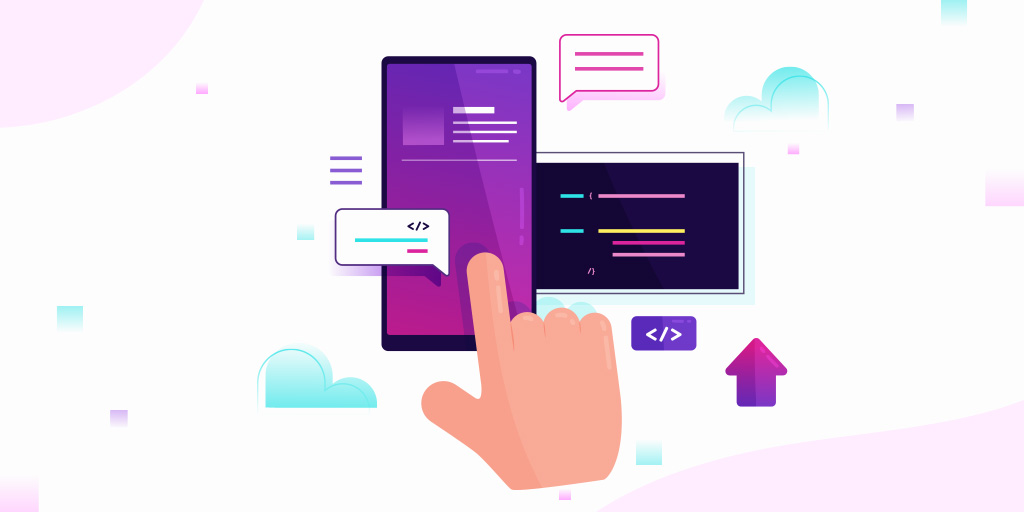 As more customers started to rely on smartphones to browse and purchase products, it has become important for businesses to strategize their business to this development.
This is where progressive mobile apps have become value-adding and strategic.
In a PWA, the advantages of using mobile apps and websites are combined to create a more suitable technology.
This helps us users seamlessly enjoy the user experience offered by the mobile applications without having to worry about installing and updating them. It adds the benefit of security and ease-of-use from websites with HTTPS protocols, as well.
Hence, PWAs bring all the advantages of mobile applications without any of its drawbacks powered by web technologies for a whole new level of value, user experience, and higher performance.
This is also what makes them different from native mobile applications.
The Technology of Progressive Web Apps
Progressive web apps are a combination of what native mobile applications and websites can offer users.
The technology used, thus, is particularly similar to the ones used for developing websites and mobile applications.
However, the way these apps are developed, maintained, and updated is different. In addition, how PWAs work is also different from both apps and websites.
There are three types of technologies that a progressive web app majorly uses. They are as given below:
HTTPS: This is the secure environment where the service workers of a PWA run. The service workers are the core technology that makes a PWA unique and high-performing from the rest of the web apps.
Web App Manifest: This is what is responsible for how it is displayed on a browser. Web app manifest tells the browser how the app needs to be displayed. It is a simple JSON file packed with a range of metadata of the app such as its language, theme color, scope, icon, orientation, start URL, and the app's name.
Services Workers: Service workers are the foundation of any PWA. It is a JavaScript file that is responsible for making the PWA perform as it is intended to. This works in the background of the browser and enables such capabilities of a PWA as push notifications, background sync, and offline functioning, etc.
An intelligent and symbiotic relationship between these three aspects makes a web app a progressive web app.
Why Should Businesses Opt For PWA?
In today's world of high competition and extreme client-acquisition rates, businesses are looking for ways to capitalize on all their business opportunities.
Although businesses try to leverage technologies for the same, most do not bring the success they expect.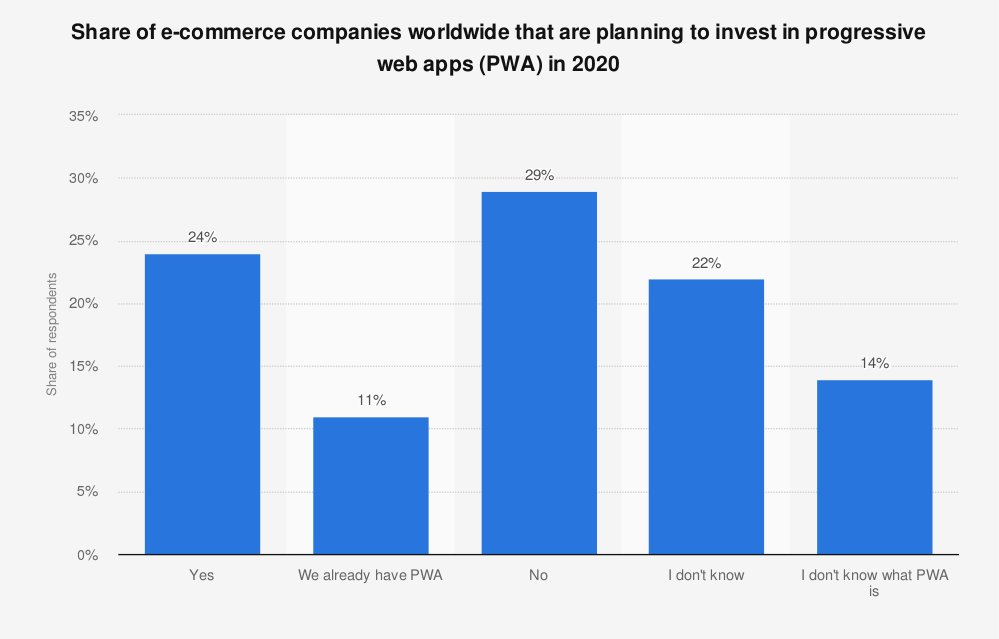 Over 24% of surveyed e-commerce companies plan to invest in PWAs in 2020.
Hence, there is no doubt that progressive web apps can make a ton of difference. Despite being much easier to develop, implement, and manage, the benefits of PWAs for businesses are diverse.
If you are a business that wants to take advantage of technology to do better business, PWAs are the best way.
Here is a list of reason why you must use PWAs for your business, too: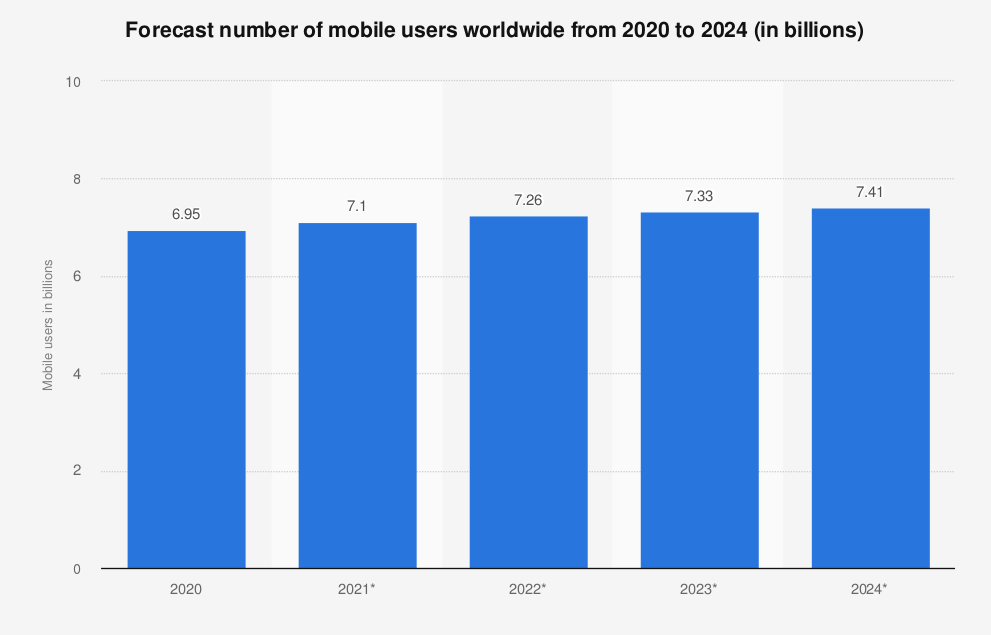 1. With mobile search going through the roof, the mobile-first approach is paying in spades for many businesses, PWAs are the best option to do that. It is forecasted that in 2024, there will be 7.41 billion mobile users in the world.
2. Progressive web apps bring benefits to both mobile apps and websites. This creates the most intuitive and value-adding experiences for users. This will entice the customers to return to your store in the future, as well.
3. Developing a progressive app is around 65% cheaper than developing a full-fledged native mobile app. It can also save the money you need for hosting your apps on app stores.
4. With the ability to work offline, PWAs can offer all the support that your user needs even when offline. This will also reflect in the performance of the app since slower networks can also bring the performance of an app down.
5. Progressive web apps have a better loading time than most mobile websites. This will also help your PWA to rank better in Google searches as the search engine wants to offer better services to its users.
6. With better loading time, the stress on your server can be reduced significantly. This ensures that your store will be fine even if there is huge traffic.
7. PWAs are known for their seamless interface giving an impeccable browsing experience. It is reported that with a better browsing experience comes higher conversion rates.
If you are a business that is looking to take the digital dive for better business, hire an experienced PWA development company right away, and make a deal.
The faster you get it, the faster you grow in the field.
How Can PWAs Impact Conversion Rate?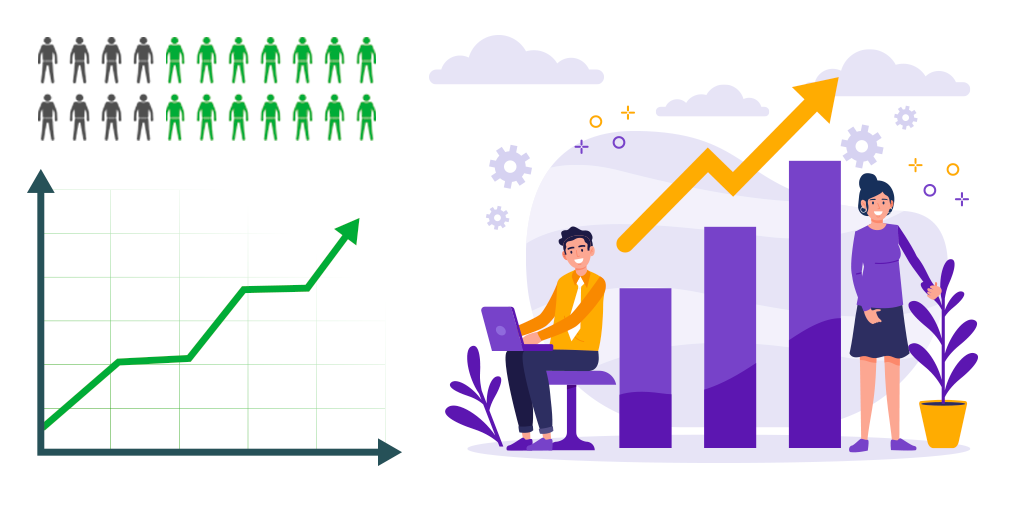 Before getting into the nuances of PWAs increasing a business's conversion rates, we need to first understand what makes a user convert.
Isn't that the right question?
Any average user would want three simple things while searching for a product or service online. They are:
1. The site they visit must load fast
2. It must be easier to navigate and browse
3. The site needs to be safe and secure
When all these expectations are met when a user visits a website, the chances of conversion are definitely high.
As customers are bombarded with many choices, businesses need to capitalize on the visitors they get. Progressive web apps are designed to do that exactly as they are more reliable and engaging than native apps and regular websites.
This is why progressive web apps have the potential to bring businesses more sales and better ROIs.
Benefits of PWA for the E-Commerce Industry
As increasingly and constantly dependent on technology, the e-commerce industry always watches all developments in the field with fingers-crossed.
In 2021, mobile e-commerce will account for 3.5 trillion US dollars and sail higher.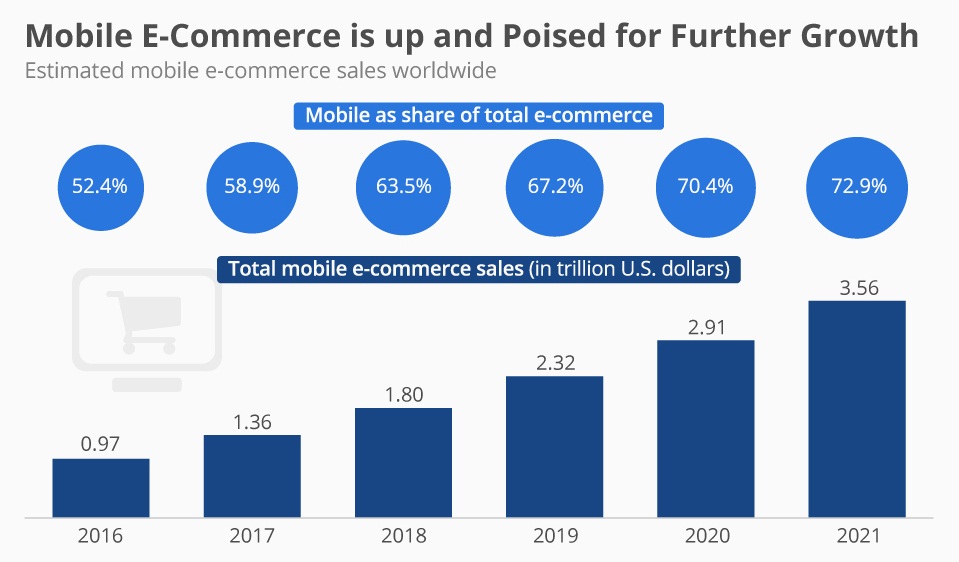 Hence the opportunities to grab are there for most e-commerce businesses. Ones that prepare for it, that is.
This is where progressive web apps come with great benefits. And it naturally feels created to bring value to the e-commerce industry. It has all the ingredients that ideal e-commerce must-have.
However, many businesses do not yet understand how conducive progressive web apps can be for their operations.
Let's take a look at them:
One Code to Save More Money
Most e-commerce businesses tend to develop mobile apps with the intent to bring their services to users on both android and iOS.
Since these platforms are very different, businesses need two codes.
And that's really expensive.
However, progressive web apps can reduce the cost of development to a large extent. It is easier to design and faster to develop.
And progressive web apps will work on any device with a browser. Maintenance costs are also on the lower side for progressive web apps.
Reach Every Customers Everywhere
No matter what kind of device or platform that your potential user might use, you can reach them with progressive web apps.
It intelligently fits diverse screen sizes and platform specifications.
All the device needs to have is a browser where the progressive web app can be browsed for a seamless user experience.
Responsive and Reliable Like Never Before
Have you ever received customer complaints about your e-commerce website—about how unreliable it is at times?
Well, say goodbyes to such issues.
Progressive web apps are extremely reliable and responsive to user queries.
It does not have to specifically respond to any type of platform-specific protocols to work.
All it needs to have to work is a web browser. It's that easy and simple.
Easier Promotion and Reach
When you have a progressive web app for your business, it is exceedingly easy for you to promote it.
You do not have to indulge in-app promotion techniques and strategies. You can rely on good-old SEO techniques and means to naturally promote your site on search engine result pages.
Since there is no package to download and install, you do not need to worry about app store charges and competition, either.
Better Use-Experience, Higher Conversion
It is proven that websites and applications that offer unique, value-adding user-experience end up getting more sales.
With progressive web apps, the case is similar, too.
By nature and design, progressive apps tend to deliver remarkable user experiences with responsive, fluidic, and intuitive responses to user queries.
Hence, higher footfalls to the app and increased conversion are a tad natural.
Secure Payment and Data Security
E-commerce business involves online payment and use of cards—credit, debit, and prepaid cards. This makes a lot of users nervous about putting their payment info on any website.
But when it comes to progressive web apps, they are extremely secure and safe.
All apps use the HTTPS protocol to secure the data transmitted from the site and its server.
This can keep anyone trying to incept the transmission during the transmission at bay and keep all data transferred protected from unauthorized access.
There is no doubt that it will make users more confident about using the progressive web app over many mobile apps.
What Are Some of the Best Examples of PWA Done Right?
As a business, you would want to know if progressive web apps would work as it claims to. The best way to ensure that is to check some of the websites that use the technology to great effectiveness.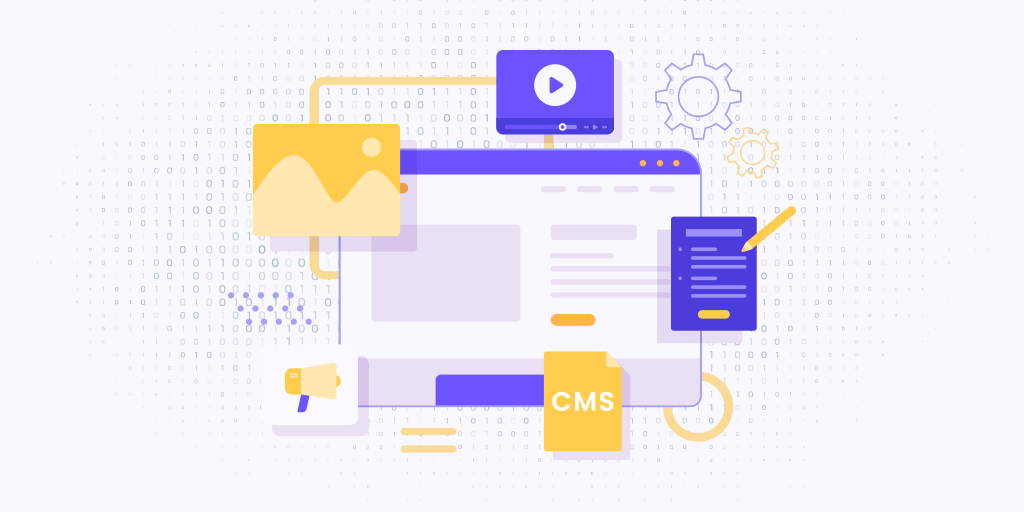 Here is a list of such websites:
Housing.com
Digikala.com
Makemytrip.com
Pinterest.com
Uber.com
Padpiper.com
Lite.twitter.com
Head over to these mobile sites, and experience the difference yourself.
Getting Started With Web App Development For PWA- How Can We Help?
Are you trying to integrate intelligent technology into your business to develop the same?
Progressive web apps can help you immensely in your transition and meeting your business goals for sure.
If you need a skilled and experienced web development company to help you with your project, we are the right people to help you. We have got both the experience and expertise in the field to help you.
In addition, we also have the best technology infrastructure to render you with the impeccable service support that you would love.
With us you get:
Customized service offerings
Intelligent web development services
Affordable solutions for website development
A team of skilled and qualified professionals
Flawless quality standards and benchmarks
Latest web development technologies
Timely customer service and support
Conclusion
Leveraging the latest technologies to do business better is a natural way of things in today's competitive and technology-driven world of business.
Hence, if you are thinking about utilizing the possibilities of technology for your business, that is the perfect way to tackle the challenges of doing business.
In fact, technology adoption to business is seen as a business strategy.
However, a business must be careful to choose the right technology partner and web development company when it comes to such decisions. Since that will have longer and stronger impacts on your business, you need to be extra vigilant with the same.
This is where experienced and established web development companies such as Fullestop can help you with developing progressive web apps.
As mobile search and commerce are dominating the retail world, it is high time that you choose to bring a unique mobile-first advantage to your business as well.