January 24 2022
Mobile technology has reached some stage where absolutely no business can rule it out completely. Quite a few businesses choose strenuous campaigning using mobile apps to enhance the sales as well as services they provide to the clients. A mobile app may add the dependability and proficiency of a business. However, in terms of custom mobile apps, the skepticism between the options of the platform may well hit the developers. To select from custom mobile apps or platform-based mobile apps, the developer should be informed about the Difference between Platform Based and Custom Mobile Application Development. This post is an attempt to evaluate each platform keeping from a business perspective.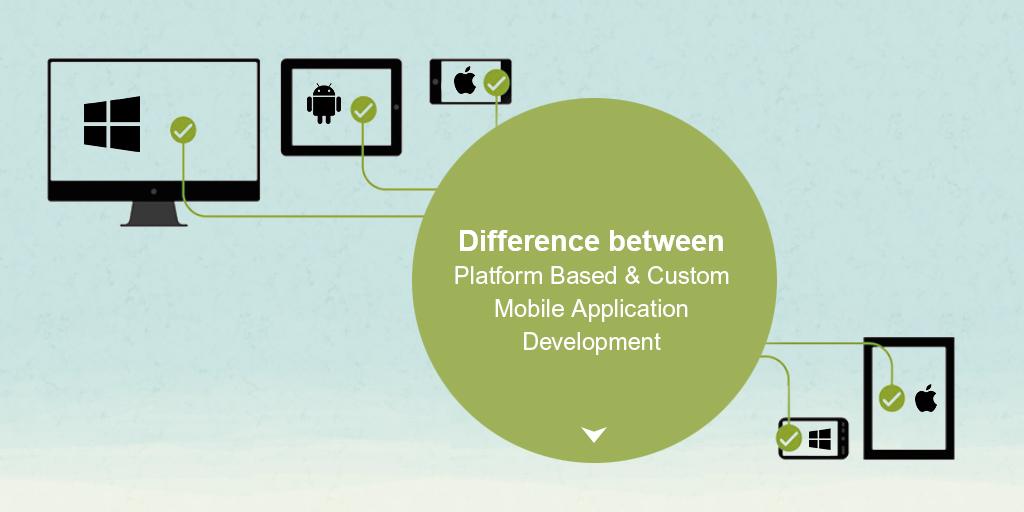 Critical Factors of Custom Mobile Application Development
The word "custom" signifies the development of something as desired by the clientele and users. An organization may well customize its solutions after taking into account different provisions like timely improvements, demand, as well as user-friendliness, etc. Custom mobile apps are made from scratch.
It can be dependent on well-known technologies which are latest in a stage of time. A custom-made mobile app or website must be revised in accordance with timely developments that take place in technology.
Developers keep the source code of a specific app for future improvements. Added expenses a customized mobile app brings for the owner cannot be effectively determined. Repeated modifications in applications demand the maintenance of professional developers as well, therefore the cost, as well as time management of customized apps, will be higher.
The greatest advantage of such apps is that the owners may have superior control over the apps. Consequently, changes may be effortlessly performed. Most importantly, they must keep committed professionals as well as a database to make recurrent modifications.
Features of Platform Based Mobile Apps Development
Platform-based apps tend to be created from pre-programmed modules so rapidly. The modifications are often very quickly performed on a platform-based app. Preset modules make development easy from the scratch. The expense of future improvements in these apps is usually less.
Most of the platform-based mobile apps work with the help of third-party programs. They are created by using reusable codes. Therefore faster development and modification are achievable with MADPs.
One of the most challenging difficulties a developer encounters while developing a MADP will be the development of a great user interface, as well as future improvement possibilities. Nevertheless, the mixtures of various modules bring about the efficiency of the platform-based applications. The initial expense, development speed, and time management are the advantageous highlights of a platform-based app.
Closing Remarks
A smart selection between custom and platform-based apps can be accomplished after pinpointing the requirement of a client. The need of users ought to be fulfilled by the developer along with the requirements of the marketplace. Prospective highlights of both these solutions can be put together to create user-friendly apps of extreme vitality.