January 18 2016
There are several goals of a simple contact page and they are: To keep the customers happ, To give them a way to complai, To show them that you are very much interested in hearing their complaints, To solve any major issues with the product which you may not know otherwise, And last but not the least, to increase the sale.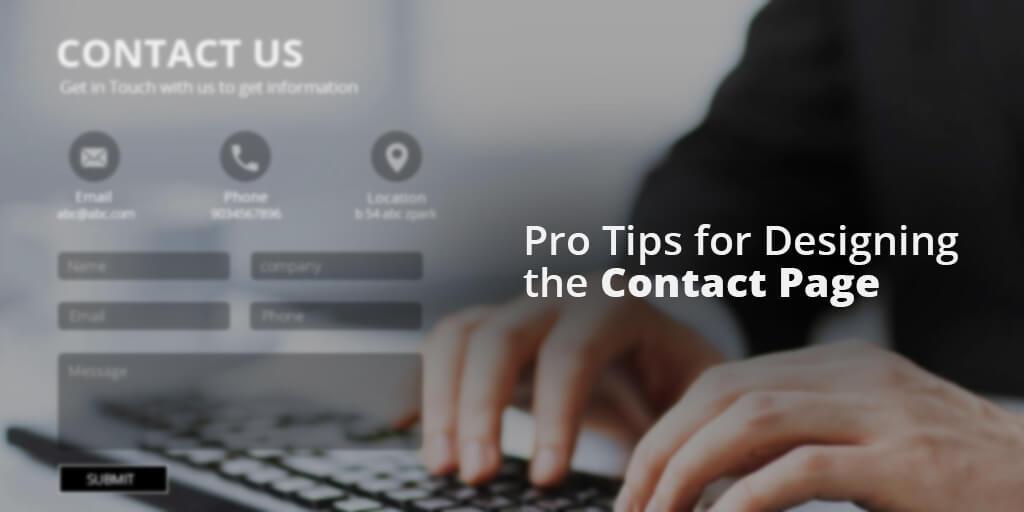 A simple contact page is used to gather all this information and this brings out the contact page in a completely new perspective.
Though, for designers it is a completely different story, for them it is all about few protected generic fields and a single submit button. But, now is the time to change that though process and consider the whole page from the customer service point of view.
Ask the right Questions
Designing of a great web form starts by asking various information such as "what information do we need to collect?" and "how this information can be used?"
A contact form is more than just a basic form so there are other questions which you need to ask yourself.
Questions like:
To whom the messages will be delivered?

Main goal of the contact form.

Is the information gathered from the form is enough to solve the customer issue?
All time access

Imagine you go to an e-commerce website to buy your favorite pair of shoes. You select them, add to the cart and then punch in the contact and payment information just to find out that check out system is not accepting your information for reasons unknown.
You scan the whole website for the contact page but didn't find a thing. The problem is that poorly designed websites do not provide access to contact page all the times. It is your duty to make sure that contact page is available and is easily visible from anywhere in the site.
The best practice is to add a link to contact us page in the primary navigation bar or in the footer. Another approach you can use is by adding the contact form in the sidebar, this way people can submit it without having to go to a particular page.

Skip the non-essential

Many companies face problem when it comes to design a non-normal contact page. It can be little intimidating but with a little effort every company can make their contact form unique to their business, taste and personality.
Make sure that your contact form is not another boring page with fields and submit button.

Add images

Contact page is where you can build and gain the trust of the consumer by inserting team pictures and links to social media profiles of the company. This develops a sense of trust among the customer.

Links to additional contact information

It is important that you make sure that all of your contact information is on the same page whether it is a link to social media profile of the company, a telephone number or address of your local branch.

Consider mobile

Mobile users are increasing by every second and can take over the desktop users any time hence, it is very important to see how your contact form looks like on the web. Make sure that all the fields are visible completely and clearly. If it's not the case then modify the form.
Final Thoughts
Designing a contact form is not the most difficult thing but sure is an important part which is often underestimated. For the sake of the customer put some efforts into designing the contact form which is appealing and suits your business brand and don't forget to look for the inspiration on the internet.