January 19 2016
A good story is loved by all and the tradition of sharing the stories goes back to the days of Neanderthal, when the tales of hunting were shared by the means of pictures and illustrations on the walls of the caves. Although, the way we share any story today have advance technologically but the underlying concepts and values are still the same. • Stories are conversational and friendly. • They focus on the idea which entertain and inform. • They have the ability to touch the hearts and minds with a message to give. Unfortunately these values are lost in today's technological advance world where sharing the story is so much easy and given the fact that a good story can make the content more engaging. Even a good story has the capability to transform a piece of content and information into something enjoyable and interactive.
Following are some techniques which will help you in getting started with interactive content which can be enjoyable and informational.
Bring videos to life
Sitting and watching a video is a passive activity and you do not have to do anything except just stare at the screen unless the video is interesting and entertaining it is very easy for the mind to wander off.
One simple way to do this is to add interactive hotspots which are essentially the tags that encourage the viewer to follow it in order to learn more about the product.
Make your white paper interactive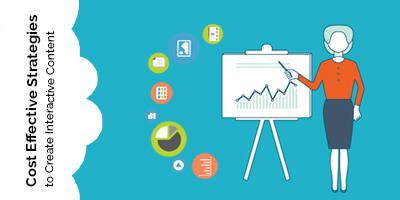 White paper dates back to 1920 and is one of the oldest media which is still prevailing in the market. However, with all the technological advancements it is easy nowadays to create a white paper. While you can easily create a PDF following the best web writing practices, you can also make it more interactive and go beyond the traditional style and font formatting by incorporating multimedia components. You can go beyond text and create a paper which asks questions and have calculators incorporated into it.
Interactive polls
Customers love to share their opinion and this is where polls come into play. Particularly, marketers, are a treasure trove of information as they can find out exactly what the customers want. Not everyone can rely on intuition like Steve Jobs to figure out the products of the future.
Before the digital era polling was an expensive job to carry out and often used to leave companies with cluttered data sets and delays in carrying out the appropriate response. Moreover, the results have to be tabulated manually.
Now, polls are easy to carry and are inexpensive, fun and easy as well.
Teach
As you create your content use it to teach and educate. You can learn some e-learning strategies in order to teach.
Memorable content
Make your content memorable as you craft it by using jingles and slogans to capture the viewer's attention and you also have the option to make it interactive by:
Adding the quiz

Adding video cartoons for demonstration.

Adding audio interviews

Adding the case studies
Add emotion to the writing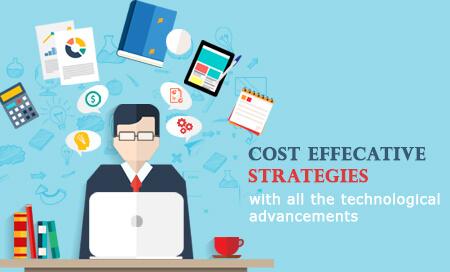 By adding some human emotion you can make your content connect with people easily on a deeper level. By adding some audiovisual components you take the interactivity to another level but just don't add too much. Keep it simple, clean, interactive and informational.
Reach the right brain
Reading is an analytical activity which is controlled and governed by the left hemisphere of the brain. But by using the design elements, colours and pictures and info-graphs you can simulate the right hemisphere of the brain which is more on the creative side. By appealing to it people will be able to remember your content and key concepts very easily.
Wrapping It Up
Use the interactivity to supersize your content by making it more fun to read. It is interesting and very creative activity to create such content and it will be great fun and a pleasure for your readers to read it.