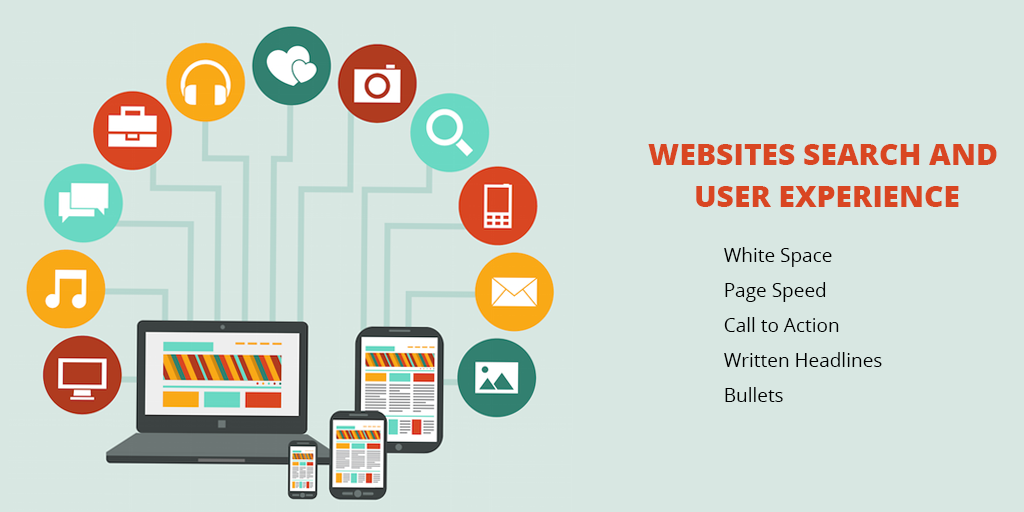 September 13 2016
Today changing online dynamics mean websites possess powerful tools than before that can impact Websites search and user experience. But also fast evolving technology makes websites look obsolete faster. Though content is labeled king and is capable of influencing key parts of websites, successful search function indexes website content in faster ways allowing quick results based on number of times specific keywords appear on web pages placing.
These are some of the innovative ways that ensure websites stay top of the line with regard to enhanced user experience and search experience wise.
White Space
White space makes website content clear and enables users focus on elements around text. It increases user attention by up to 20% around text and titles. This makes websites appear open, fresh and modern though it takes up lots of space.
Page Speed
The most frustrating experience for web users is lagging page load. With increase in digital mobile devices and platforms, accessing content from all over the world on many different platforms is a possibility. Slow page load frustrates user experience for the users as often they simply don't have time to wait. Google gives information on web page speed. Google also offer valuable suggestions on how to improve load time both on mobiles or desktops.
Call to Action
Customers always are accustomed to following visual cues to determine appropriate content. Call to action buttons icons marked with clear action words enable users to easily navigate websites to where they want to go hassle free. While making buttons for website it good to know color and meaning behind all colors. Various colors evoke different feelings or portray different messages. It is good to meditate on what to evoke in each user i.e. (trust, experience, intelligence) and choose colors accordingly. Also choice of the right words or psychological triggers is influenced by emotional identification each word prompts. If there is no emotional connection it means no action. Using bold, time sensitive and action-oriented is best approach. For instance, Sign Up Now is action oriented and positive word that prompts and guides users.
Hyperlink Differentiation
Links are easily identifiable by visual cues as underlined text or different colored text and draws attention of readers or lets them know that this is a link. The easiest way to test efficacy of links is blurring removing color from the design and seeing what stands out. The longer the hyperlink titles the easier it is to identify what they are.
Bullets
Bullets enable users to quickly gather information they want: benefits, how to solve problems, and key product / service features in short duration. It makes propositions fancier and enables users get all information. Creative bullets help readers with images that represent main points. They show critical points being emphasized minus getting excessive use of terminology.
Written Headlines
Headings in content must be driven by what prospects are searching for i.e. keywords in titles are important for targeting messages and attracting right audiences. Search Engines typically give headings more weight over most content. That means choice of right headlines and making them unique significantly improves search experience. Importantly though headlines guide users through sites which makes it easy to go through and find content that speaks to them directly.
Responsive & Mobile-Friendly
It is vital for the website to be mobile friendly and easy to navigate on every screen size it is accessed. Google penalizes sites that are not mobile optimized making responsiveness more vital.
Consistent Website
Consistency means making everything match. Headline sizes, font choices, color, button styles, space, design elements, illustration styles, photo choices, etc. Everything must be done to ensure web design are coherent between pages and on the same page. Drastic design change from page to page may lead to users feeling confused and may result in loss of trust in sites. Inconsistency in design lowers quality of products and services provided to viewers.