February 17 2015
Are you an online business person? Or you always remain stuck in the riddle of conversion rate of your e-commerce website? If yes, then relax, grab a mug of hot coffee, sit back and read this blog! By the last word, you would surely be untangled with your riddle.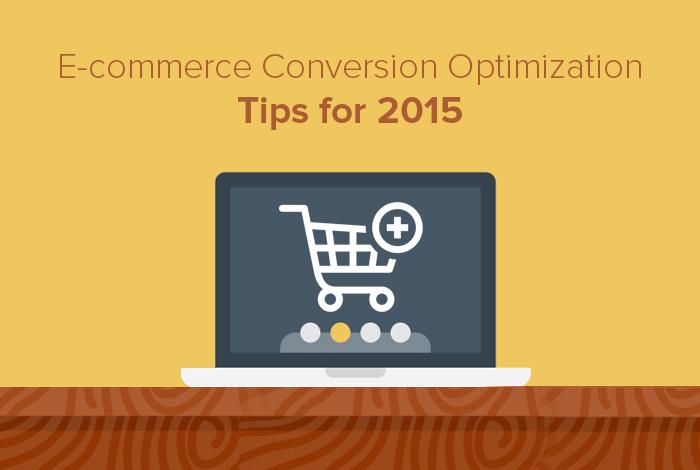 World Today!
Every second millions of people go through thousands of e-commerce sites either to buy shoes, book movie tickets, pyjamas or shaving blades. Beyond convenience shopping, e-commerce has humanized and evolved. You need to stop seeing people landing at your site as 'traffic' and rather treat them as real visitors. Visitors browse through your website and start forming picture frames for your store; and from here your GAME BEGINS – Whether you have a visitor or a customer.
You as an e-commerce merchant always want to boost sales and increase profit. Every business person always has a keen desire to acquire new techniques to increase sales and profit but to achieve this; one must breakthrough conversion rate of their e-commerce site.
With the new technologies and creative ideas, your e-commerce site not only attracts new visitors who will buy products from your store and will surely boost conversion rate.
Hence, below you will see points for the conversion rate optimization techniques.
Know Your Visitors
Initially, it is important to check your targeted audience who are going to buy your products/services?
Try to understand emotions of your customers. Buying a product is a very big decision for them. You must know his\ her next step. Empathy is good, but only by putting yourself in customer's shoes doesn't work; direct interaction goes well. Spent time to understand your customers and your competitor before you take next step.
Experience plays a very crucial role in increasing conversion rate of your site.
Product Images
People want to have a look of what they're purchasing. Having high quality image of your product is like a bull eye to conversion rate. The more the better. Show the products in context, images from different angles and make them zoomable.
No matter what type of online store you have; it is necessary for you to have the best and high-quality images of your products.
Product images are very important because they are visual elements of your website; so you can put high-resolution images that show your products in the best light.
Show product videos
Images are good, but videos are the future. Video is the next step before actual feeling and touching. To hike conversion rate of your e-commerce site, you must also place videos, provide in-depth information that benefits your products to visitors in a direct as well as simple way.
Placing videos is the best marketing technique which helps merchants to enhance conversion rate of their site. Further, it will also help you to engage your customers on your site for long-time and convince them.
Persistent shopping cart
People frequently do comparison shopping. One of the common behavior is to add products to the cart, so customers could return later. If upon their return, they find that the contents of the shopping cart have expired, they will not start from scratch. The solution: persistent shopping cart.
You should ensure that your customers get constant access to their shopping carts. Customers can check the products that they decide to purchase. Hence, allow your shoppers a constant access to cart.
Sales and Specials Section
If your site is providing any kind of sales, special deals, be sure that such information must be clearly watchable on your website so that it grabs eyes of your customers and compel them to buy your products.
Home page is the best place to showcase such information and discount coupons. It improves conversion rate of your e-commerce website and catch the customers quickly.
Study says that online buyers would only buy discounted products, except under exceptional situations. 62% are looking for a section that identifies sales and special deals. It might be something worth experimenting with. Make it clear where your customers can see stuff on sale.
Easily visible top sellers
If you set any of the products as a top seller, it is acknowledged as social proof to your customers and it will also be helpful for you to increase conversion rate of your site. If merchant make one of the products as top seller that will surely catch the attention of future visitors.
Comparison is what customer gets attract to
Purchasing a product is a big decision to your customers. Before purchasing a product, he/she wants to compare the price; and so it is important for you to provide comparison facility on your website, so that your customers can easily compare products price with other website's price of the same product.
With comparison feature, you provide your customers the power to compare the products of your shop which they like the most and are willing to purchase. This feature will greatly enhance your conversion rate.
Provide Free Shipping
Almost every merchant offer free shipping. JCPenney and Amazon offer free shipping if you buy for at least $50 or $25 respectively. All of this has taken people mind to the idea of free shipping. It has revealed that unconditional free shipping encourages the customer to make a purchase. Shipping costs are the main cause why people prefer brick and mortar to online. People don't like the shipping cost surprise.
Multiple Payment Options
Options prove as good as comparison. 2 reasons as to why options are good:
Dirty linen about credit card information theft, most of the people are very insecure of using credit cards for online payments.
A survey of online adults found that 50% of regularly online shoppers said that if their preferred payment method is not available, they will cancel the purchase.
These people are not in majority, but adding payment options like Amazon or PayPal Payments to credit card will help you win over some customers you would lose otherwise.
Mobile Friendly Website
People using smart-phones have been increased as everyone prefers accessing different websites and surfing internet using their smart-phones. Thus, to be successful in the e-commerce market, you must get a mobile-friendly website and make sure to significantly organize the number of pages on your site. You should also make sure that your mobile-friendly website runs smoothly so that your customers do not face any trouble.
Following the above points can help any e-commerce website owner to boost conversion rate, thereby increasing their sales and profits.