August 07 2014
Google has launched a new portal for Google News publishers to enhance discovery and categorization of news content. It will help the news publishers to better manage their news sites within Google News. This new portal is named as Google News Publisher Center.
For using Google's News Publisher Center, the publisher will have to verify his or her ownership of the website first, then review and update the site details and news section URLs and labels. After this, the users can return to the Publisher Center whenever the site changes.
If your news site is already verified within Google Webmaster Tools and included in Google News, you will see them verified and all set to manage within the Google News Publisher Center.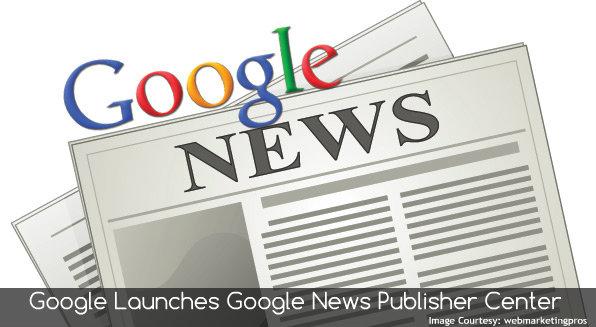 The Google News publisher center enables the user to:
Update the news site details, like change the site name and label the publication with appropriate source labels.

Update the section URLs while changing the site structure. For example, when there is an addition of new section like 2014 common wealth games or 2014 elections and the like.

Label sections with a specific topic (e.g., "Business", "Entertainment" or "Sports")
With the release of Google News Publisher Center, the publishers will now have more control over how Google's robots will see their sites. Until now, they could only hope that Google would pick up according to their structure of sites. But not, they can specifically label different sections from the interface, which will facilitate the classification.
Here is a screen shot of the dashboard: