December 10 2014
It pays to know exactly what you need when you have a lot of options. With a vast pool of WordPress themes available to choose from, it is normal to get perplexed and resort to inaction or choose a not so relevant theme.
Let us discuss the most important factors to consider while selecting a Wordpress theme.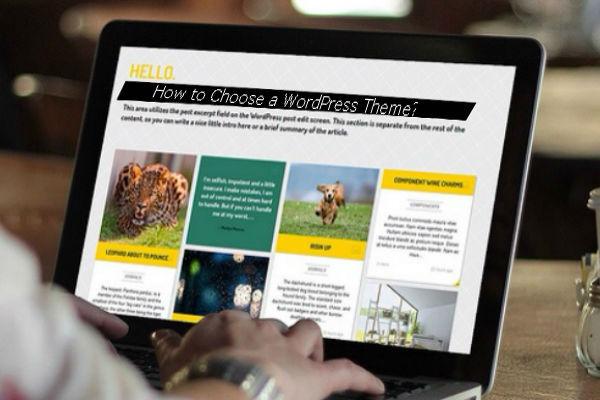 Pricing: Free Vs. Premium Themes
Earlier, the price of a theme was taken as an indicator of its quality. Free themes were often poorly coded, and could not be used to capture sensitive user data. But the scenario has changed now. Today, you will find thousands of great free themes to select from. Premium themes too hold their value.
As such, there is no straightforward winner and both free and premium themes have their own advantages and disadvantages. Premium themes are often frequently updated and have a less common design, better documentation and support. This adds to their value but you cannot overlook the fact that they need to be bought at a fairly handsome price, require more configuration and often come with a lot of unwanted features.
In general, the quality and care are what matter the most whether you are buying a free or a paid theme. It is the quality of code that influences everything from security to page speed and the easiest way to assess quality is by reading what customers are saying about that theme. Public support forums are best for this purpose.
Speed
Most often, themes are classified as Lightweight and Feature-Heavy Themes. Fast-loading a website does not just enhance the user experience but also improves search engine rankings, conversion rates and, thus, overall online revenue. And so, feature-heavy and poorly coded themes must be avoided. Also, the themes that use a lot of full-width images and background videos should be rejected out rightly.
Design and User Experience
The fundamental purpose of a theme is to make your website look great and portray your brand in the best way possible. You can find a well-designed theme by following a few steps.
First, try to search on websites where the best designers sell their themes. Second, spend some time checking the demo. This check may include analyzing the ease of use, white space usage, aesthetics and appeal, and the like. Basically, this is where your gut feeling plays a vital role.
The final step is to choose a theme that is cross-browser compatible and accessible.
Responsiveness
Although mobile traffic varies between industries, most of the records suggest that about 30% of website visits come from mobile devices. Regardless of the exact figures, there's no reason to use a non-responsive theme.
Responsiveness counts; and one of the best ways to determine whether a given responsive theme is good or not, is to run the demo through Google's new mobile-friendliness tool.
Search Engine Optimization
Although WordPress is one of the most SEO-friendly CMS, you will find plenty of themes with several on-site SEO mistakes, like the absence of header and alt tags, use of duplicated content and dynamic URL errors.
Thus, it is highly recommended that you look for SEO-optimized themes. A good practice is to install a Chrome browser extension like MozBar or SEO Site Tools, to check the SEO-friendliness of the theme.
Ease of Customization
A customization dashboard saves you from a lot of trouble of having to make direct changes to the style sheets. In addition, plug-ins make it easy to build complex page structures. Basically, they help in making your website look really nice with little effort.
Security
Although there are many things that affect the security of a website, like hosting, plug-ins and password strength, it should also be considered while selecting the theme. Checking reviews on a community website is a good way to check if a theme has any security loopholes. It might be possible that the developer had already fixed those issues, the ratings will give you an idea of the theme's overall quality.
Final Word
As such, no theme is perfect, and you will always have to make some compromises; but considering the above points while making the selection will help you make a better, informed choice. You will be able to avoid really bad themes and choose the one that's better in all aspects.