The techno giant has finally raised the curtains off the most important techno launch of the year 2014. Finally, we have the Galaxy S5 right in front of our eyes, so we are not going to depend on any of the leaked images or reports. Come let us peel it off feature to feature and review if it has lived up to all that surrounded hype regarding its launch period.
Built and Design
The Samsung aficionadas have undoubtedly envied the brawny design and the feel of its metal chassis feature to that of the iPhone. They finally have a real bone to lift. Contrast to the prediction, Galaxy S5 still retains its polycarbonate body. Thus, it gives you one reason to wear that smile once again. They have come up with the water and dust resistant material i.e. IP67.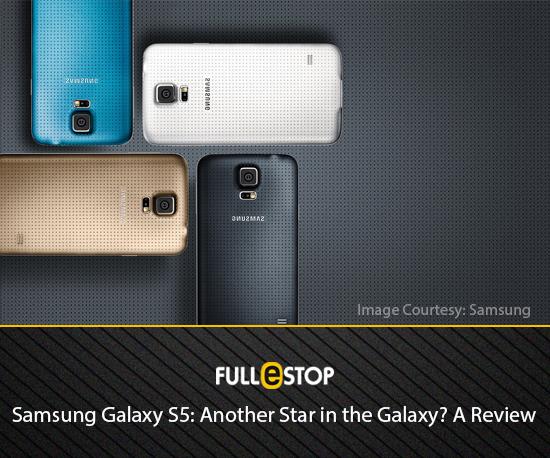 Also when it comes to the looks, Galaxy S5 does not ramble from its precursor. The front of the home screen is surrounded by the narrow bezel. You find their signature home button at the bottom from where you can switch and shuffle the apps. On the top side of the screen you find the front camera with sensors and the earpiece grille. Also the sides come-up with the volume and the lock buttons.
Phone Dimensions: 142.0 x 72.5 x 8.1mm
Weight: 145g
Storage and Hardware
The plain Jane looks of the Galaxy S5 has something very cool to compensate for, one its expansive storage space and two its powerful processor. This android phone by Samsung is powered by the quad-core Krait 400 processor and Qualcomm Snapdragon 800. The Snapdragon 800 chipset has made it so powerful that multi-tasking has become more like an easy breeze for this device. Moreover, it's over-clocked to 2.5GHz.
Storage: 16 GB internal memory is its forte. Moreover you can expand its storage up to 128 GB. Now that is what you call a "SMART Phone". Lastly, it also supports the fifth generation Wi-Fi features.
Display and Graphics
Galaxy S5 series has one of the scintillating screens. It is vibrant yet beautiful. The HD screen of 5.1 Inch has a great finish and also this one holds a 432 ppl pixel density. The best thing about this 5.1 inch screen is that you can enjoy a treat to your eyes. Yes, Movies, Videos and images are easily viewable. Moreover, the glass on the screen is scratch resistant and water resistant too.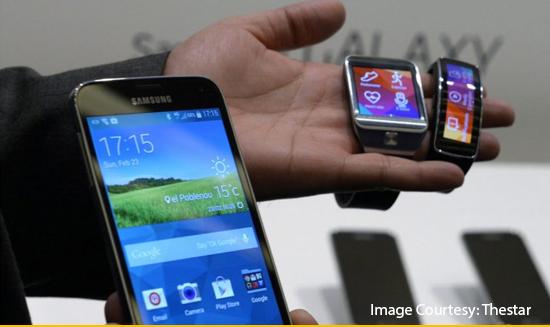 Camera
The phone holds a snapping value. It comes with a rear facing camera for the video calling purpose unlike the other phones. This rear camera comes with a 16 mp snapper and a front facing one is a 2 mp camera which is pretty decent. Striking feature about the camera of Samsung Galaxy S5 is that it gives you a selective focus feature. This gives a top notch quality. And what could be amazing than an autofocus feature at 0.3 sec. isn't that amazing?
Battery Life
The smart phone is powered with a 2800 mAh lithium ion battery that has a 20 hours battery life.
The Experts review
As per the face-off between iPhone and Samsung, seems that Samsung is almost on a tie-tie situation in terms of the features. Moreover, what makes Samsung better than iPhone is its incredible price range that it has to offer its customers.
Who doesn't want more while they pay less!
Grab your Samsung Galaxy S5 today!