February 04 2016
With the closing of 2015 which witnessed many trends, technologies and projects, Indian startup ecosystem came to its age and made an impact on global market and stage. The year 2015 proved to be remarkable year for the startup ecosystems and people are expecting the same growth and enthusiasm in the New Year as well.
Indian E-commerce continued to grow
Even though the slowdown of the US tech was visible clearly in the second half of the year 2015, Indian startups E-commerce development continue to grow and attracted many investors and this trend continued throughout the entire year. If one were to quantify the success of the Indian startup ecosystem, the data suggests that startups from India successfully gathered around $7 billion in 2015 alone thereby clearly leaving 2014 to fall behind badly where the total investment was $4.7 billion.
What were the reasons for success?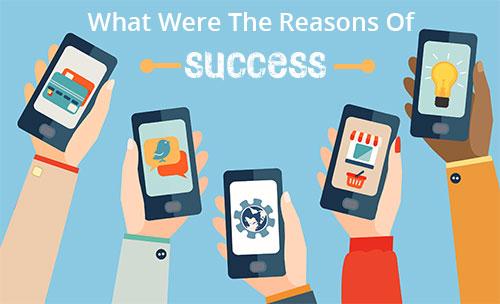 Technology Advancements

Advancement in technology was one of the main reasons behind such a huge success. The easy availability of cloud infrastructure from the likes of Amazon and access to venture capital reduced the risk of launching the startups and under these conditions, India managed to receive a large bit of love from investors and other entrepreneurs. In 2015 alone, more than 3500 companies took birth in India where this number was only 1000 in 2011.

Availability of Funds: Investors ready to play-in

Access to sufficient capital at early stages of business development used to be the major pain point for entrepreneurs and this gap was covered by the global and open market where investors are investing from different countries and entrepreneurs now have access to sufficient funds needed to take the business development to next stage.

Investors today are ready to bet on startups directly and founders of Flipkart, Snapdeal and InMobi are some of the famous examples where investors have invested their money and these successful startups in turn are rolling money to other startups and are helping them to rise up.

Paytm, Quickr and Zomato are three companies which took birth in 2015 and enter the unicorn list. Investors not only from mutual funds are investing but the Chinese tech giants like Alibaba and Tencent have also made the strategic investment in companies like Snapdeal and Practo.

Sectors which gained a lot of attention from investors and entrepreneurs are local delivery, on-demand services, food and grocery. These startups are helping local merchants to expand their reach to other parts and cities by creating a win-win situation for both customers and service providers.
The First Wave: Where it all Began!
The first wave of Indian startups came in the 1990s when startups begin to cater to clients in Europe and the U.S. and this breed began to tackle global players from day one. Many such startups succeeded and many failed but created a pool of professionals equipped with world-class technology and expertise as a result of which many established global firms have committed to India big time. Another interesting pattern which started was the flow of talent from overseas to India where companies have convinced the talent from the valley to come to India for work over exciting project opportunities.
Wrapping it Up
As entrepreneurs and founders are still learning as they work in this large global platform, a better and more mature ecosystem is bound to evolve with time. Overall, it would be correct to say that 2015 was the year when one cannot afford to ignore India and its startup ecosystem.